home | impressum
Sicherheitsregeln in unseren WGs. Sie schützen dich und das Leben deiner Mitbewohner.
Safety instructions in our WGs. They will protect you and your flat mate's life.
1) Kein Feuer, kein rauchen in den WGs. Kerzenlicht nur im Beisein weiterer Personen, nicht im eigenen Zimmer.
No fire, no smoking in our WGs. Never use candle alone never inside your room.
2) Kuechenherdplatten beim Verlassen der Kueche abdrehen.
Shut-off Kitchen stove when you leave the kitchen.
3) Nach dem kochen Herdplatten freiraeumen, nichts darauf stehen lassen. (Brandgefahr)
After cooking clean up stove.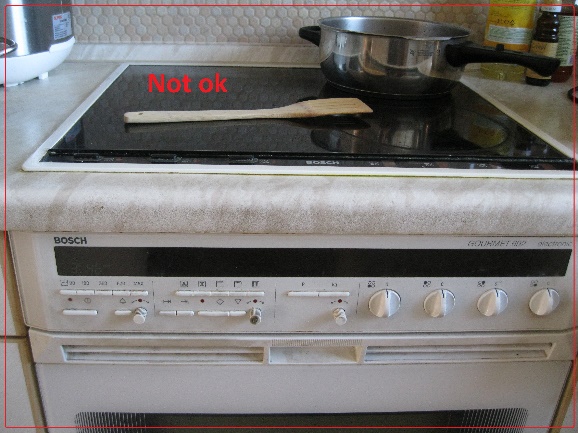 4) Filter der Dunstabzugshauben regelmaessig von Fett befreien (alle 3 Monate).
Clean up filter of exhaust hood frequently (every 3 month).
5) Beim Verlassen der Wohnung alle Fenster schliessen.
Close all windows when you leave the flat.
6) Wasserentnahmestellen und Heizkoerper regelmaessig pruefen ob es raustropft, wenn ja dem Vermieter Bescheid geben.
Check water dropping frequently and inform landlord in case of problems immediately.
7) Mehrfachsteckdosen nicht in Reihe schalten. Keine Heizluefter oder Elektroheizungen betreiben.
Do not use multiple socket in series (only one per plug socket). Never use electric heaters.
8) Lebensmittel nicht unverschlossen im Zimmer lagern. WG regelmaessig putzen um Ungezieferbefall zu vermeiden.
Never store uncovered open food in your room, clean up the WG frequently to protect it from pest infestation like rat, mouse.
9) Kein illegales streaming im WLAN.
No illigal streaming in our WLAN (see stoererhaftung-vermeiden-vertrag.pdf).
10) Nur in der Kueche kochen. Kein Reis- oder Wasserkocher im eigenen Zimmer betreiben.
Cooking only in the kitchen, no using of rise or water boiler in your private room.

Falls das WLAN nicht funktionert. Reset probieren. Tut es dann immer noch nicht: Stoerungshotline anrufen und mir bescheid geben.
In case WLAN does not work. Try reset. When it still does not work call hotline and let me know.
Hotline number: 0711-54888150, birthday Jan: 18.07.1977
HE50: K-Nr: 925489401, in 71701 Schwieberdingen
S33: K-Nr: 277671601, in 70825 Muenchingen
S129EG: K-Nr: 421903701, in 70806 Kornwestheim
S129OG: K-Nr: 262366502, in 70806 Kornwestheim
G24: K-Nr: 780231502, in 71706 Markgroeningen
E5: K-Nr: 200114703, in 70437 Zazenhausen

Noch ein Tipp für euch: Neben der Krankenversicherung sollte jeder in Deutschland auch eine Privathaftpflichtversicherung abschliessen, allerdings sind Kuechenbraende etc. damit in der Regel nicht abgedeckt.
One hint: In germany healt insurance is very important also "Privathaftpflichversicherung" can help you for many problems but it will not pay in case of burning. Hope this instructions helps you to prevent it.

home | impressum