home | impressum
WG in 70437 Zazenhausen, Entenweg 5
1) Hinweise/Hints:

Die Zimmer werden alle ausgestattet mit einem Tisch, einem Stuhl, einem Bett und einem Schrank. WLAN 60Mbit kann mitbenutzt werden.
Waschmaschine, Muellkosten, Wasser, Strom, Heizung und Rundfunkbeitrag (selbst abmelden).
All rooms have one table, one chair, one bed and one cupboard. WLAN 60Mbit can be shared.
Washing mashine, rubbish fees, water, electric power, heating and Rundfunkbeitrag (self unsubsribe) is all inclusive.
2) Lage/Location:

Zazenhausen ist ein Stadtteil von Stuttgart. Zwischen Max-Eyth-See und Zuffenhausen mit allem was man braucht.
Einkaufszentrum Kaufpark Freiberg mit Aldi, Rossmann, etc. nur 600m zu Fuß
Zazenhausen is a part of Stuttgart between Max-Eyth-See and Zuffenhausen with all you need.
Shoping Mall Freiberg with Aldi, Rossmann etc. just 600m
Entfernungen/Distances:
| | |
| --- | --- |
| Company (Place) | Distance |
| Max-Eyth-See (U12, U14): | 2,5 km |
| Stuttgart (HBF): | U7, 17min |

Alle Ziele sind auch bequem mit dem Fahrrad erreichbar. Das Haus befindet sich in einer 30er Zone.
All destinations can also be reached by bicycle.
3) Bilder:
House

hause / floor plan

Common usage rooms OG

kitchen, balcony, eatingroom



bathroom with shower and toilet plus seperate toilet

Common usage rooms EG

kitchen, balcony, bathroom with shower

private rooms

room 1: 18 m² 410 € warm



room 2: 13 m² 360 € warm



room 3: 12 m² 350 € warm



room 4: 11 m² 340 € warm



room 5: 16 m² 400 € warm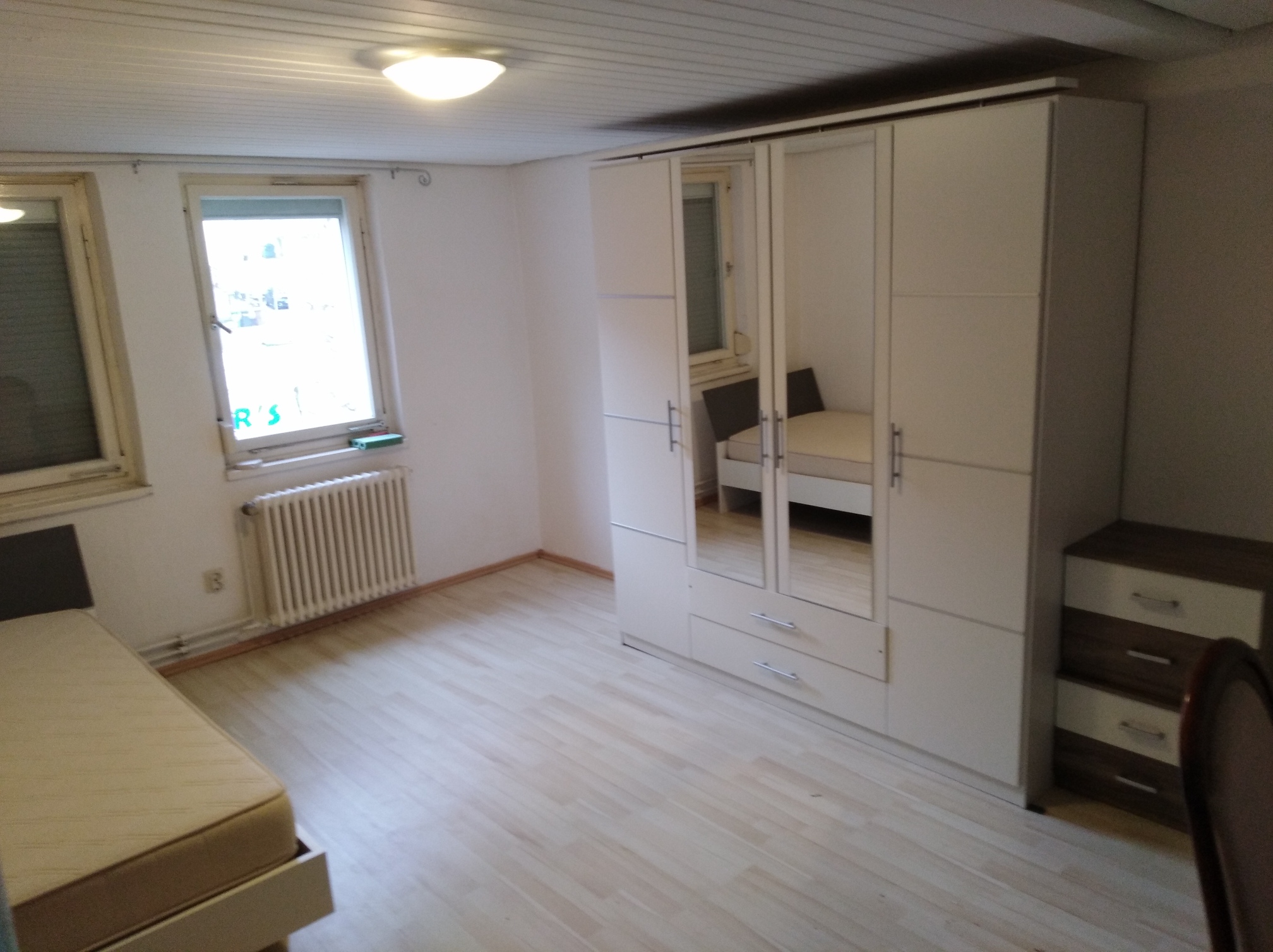 room 6: 10 m² 340 € warm



room 7: 10 m² 340 € warm



home | impressum